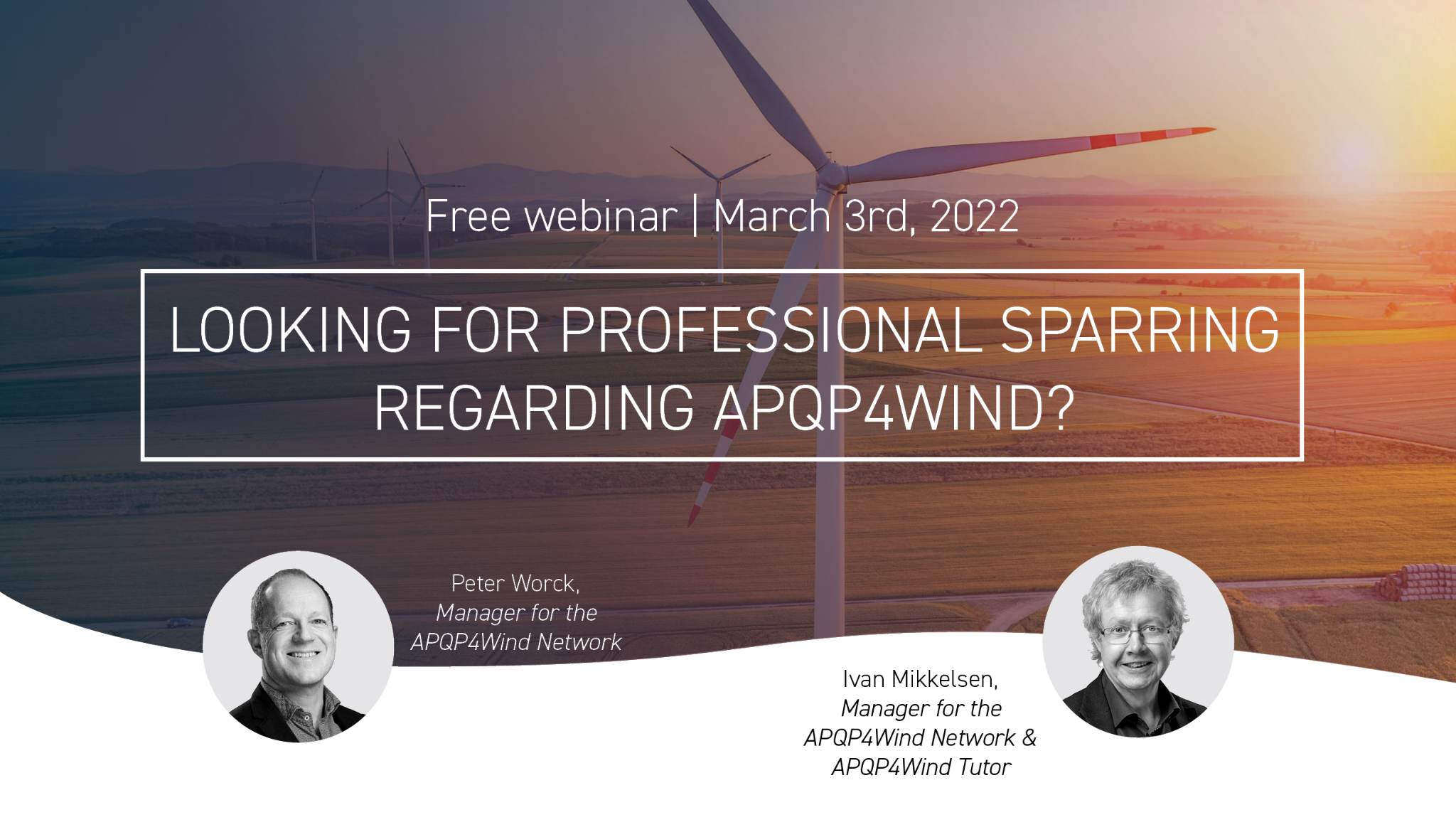 Annonce
Looking for professional sparring regarding APQP4Wind?
Join our webinar regarding the start-up of an APQP4Wind network


If your company is involved in the wind turbine industry as a manufacturer, supplier or subcontractor and you are looking for professional sparring, we recommend that you sign up for our webinar regarding the start-up of an APQP4wind network.


During the webinar we will give you a short introduction to our thoughts and ideas about the APQP4Wind network. Your input is very much welcome during the webinar.


After the start-up meeting we hope that you are interested in joining the network - naturally there are no strings attached.


Some of the topics in this network could be:


APQP4Wind challenges.

News regarding APQP4Wind.

Implementation of APQP4Wind.

Audit of APQP4Wind processes.

Cases based on the manual, exhanging experiences, networking and other topics the members find interesting.

In case of questions:
Network Coordinator, Zanne Johnsson
+45 2076 6585 | zanne.johnsson@bureauveritas.com

The free webinar will be held on March 3rd, 2022 at 13:00 to 14.30.


Kontaktinformation
Bureau Veritas
Oldenborggade 25-31
7000 Fredericia